Laura Bills Announced as the 2021 Mercy Award Winner for Georgetown Community Hospital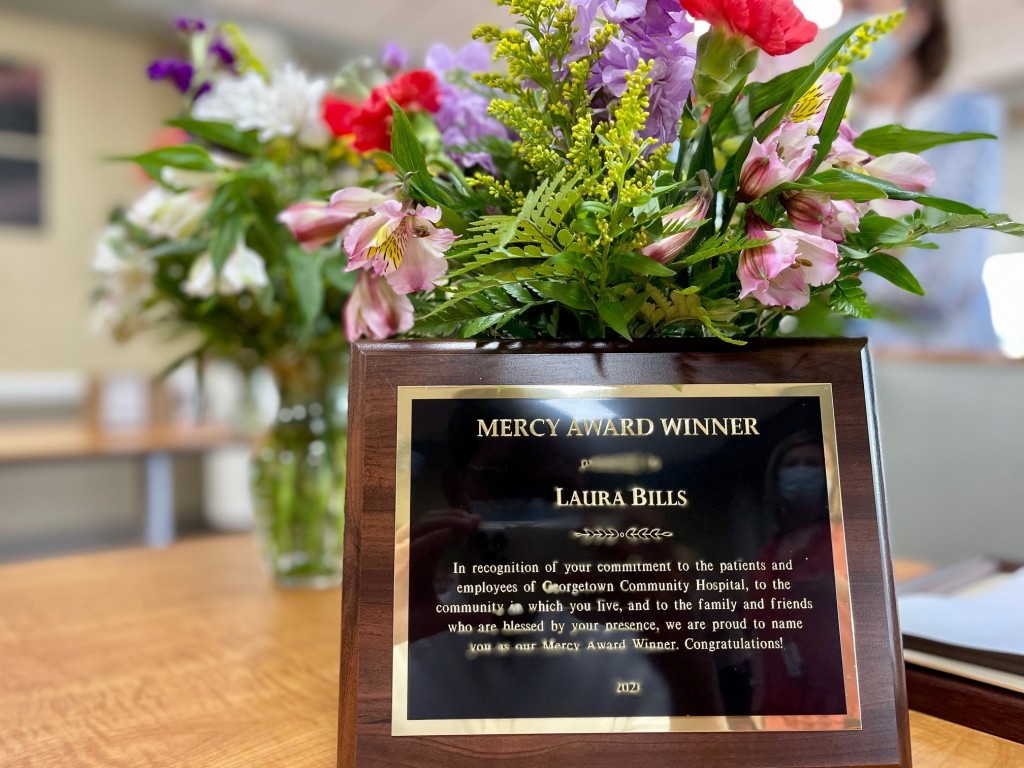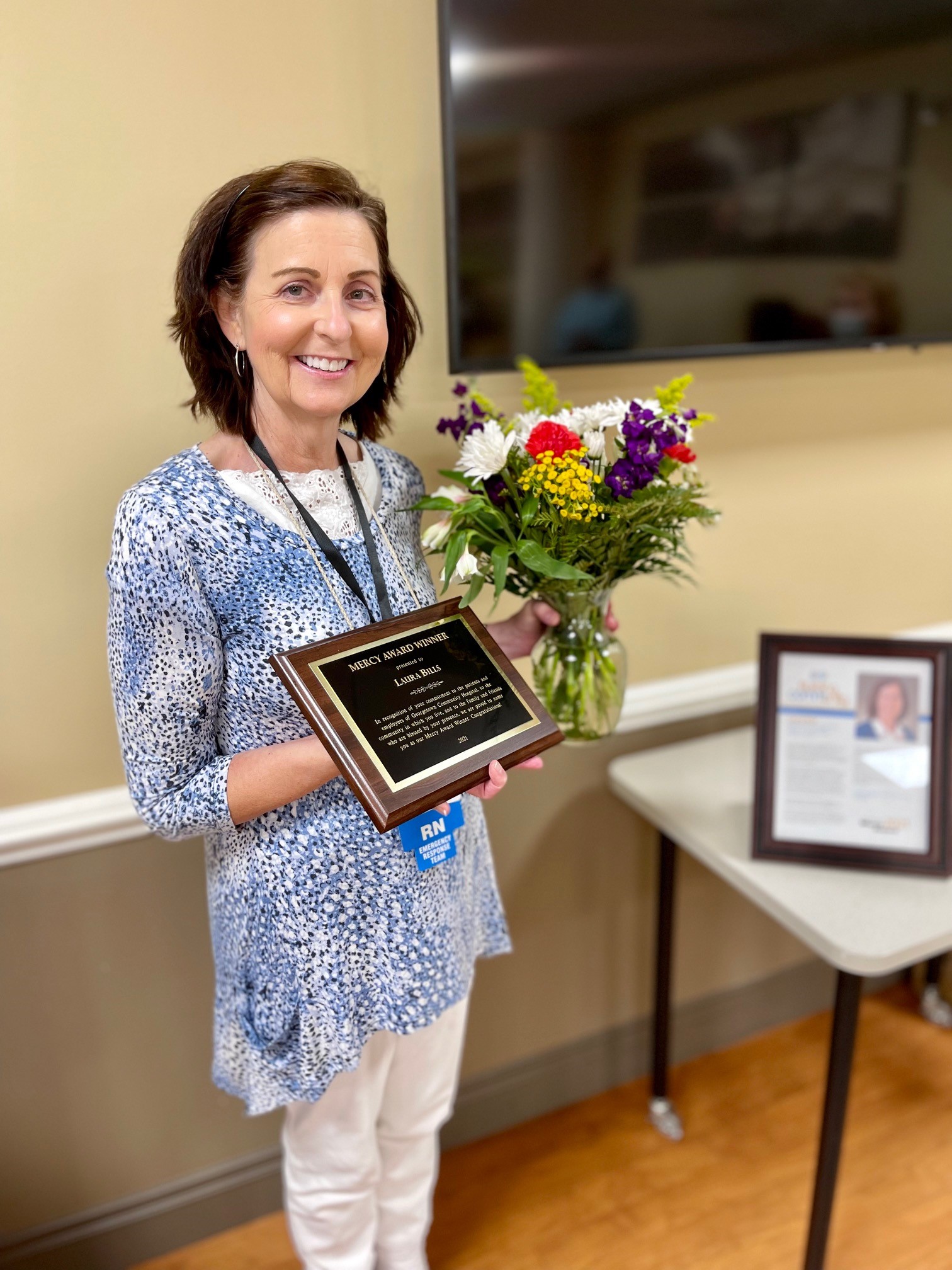 Georgetown Community Hospital, part of the LifePoint Health Central Kentucky market, is happy to announce that Laura Bills, who is the director of infection prevention, education and employee health, has been named the 2021 Mercy Award winner for outstanding compassionate care, exemplifying the spirit and values upon which the LifePoint Health organization was founded.
Laura Bills has worked for LifePoint Health since 1999, serving in many leadership positions during her tenure. Throughout the COVID-19 pandemic, Laura has worked tirelessly to educate staff, support leaders in the organization and keep patients safe.
"We are so fortunate to have Laura Bills at Georgetown Community Hospital. She leads by example and is well respected by her peers. Her passion and commitment to patient care is inspirational." said CEO William Haugh.
The LifePoint Mercy Award program memorializes the legacy of the late Scott Mercy, LifePoint's founding chairman and CEO. Each hospital annually selects one local Mercy Award winner who consistently strives to embrace Scott's caring philosophies and reach the high standards he set for LifePoint. The Mercy Award is the highest honor a LifePoint Health employee can receive.
Read All Posts