From stress tests to general, non-invasive cardiology services, we are here to keep your heart healthy. And you won't have to wait weeks for an appointment as cardiology services are available in Georgetown Monday through Friday. We understand that when it comes to matters of the heart, waiting is not an option.
Take a Heart Health Assessment
As a network affiliate with UK's Gill Heart and Vascular Institute, our goal is to enhance access to high-quality cardiovascular care by providing the right care in the right place at the right time; preferably as close to home as possible for our patients. Our partnership with Gill Heart provides cardiovascular-specific education and training programs for local physicians, nurses and staff to ensure the most up-to-date cardiovascular information is available to our patients as well as access to programs and services that may not be available in our local community.

Next Steps
Making heart health a priority
Heart health is about more than just your heart. Blood pressure, cholesterol, family history and other factors all play important roles in keeping your heart strong. If you have questions about your heart health but aren't quite sure where to begin, start with a heart health assessment and learn more about any risks you may have for heart-related conditions. Your journey to a stronger heart starts here.
Our Cardiology Services:
Cardiac Arrhythmia Evaluation & Management
Cardiac Critical Care
Echo Stress Test
Nuclear Stress Test
Preventive Cardiology
Transthoracic & Transesophageal Echo
To find a physician, click here or call 502.868.1221 or toll-free 888.847.DOCS (3627).
---
Our Heart Failure Accreditation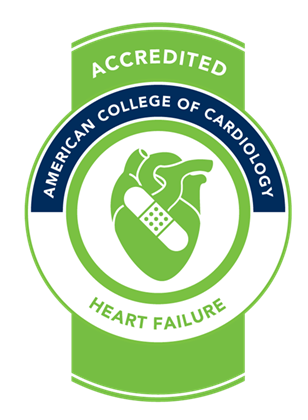 Georgetown Community Hospital was awarded Heart Failure Accreditation based on a rigorous onsite review of the staff's ability to evaluate, diagnose and treat patients with heart failure through pre-hospital care, early stabilization, acute care, transitional care, clinical quality measures and more. Please share with our community, as we strive to offer quality heart care right here in Georgetown! We are 1 of 2 hospitals in the state of Kentucky with this accreditation.