Central Kentucky Cancer Care's Integrated Network Cancer Program fully accredited by Commission on Cancer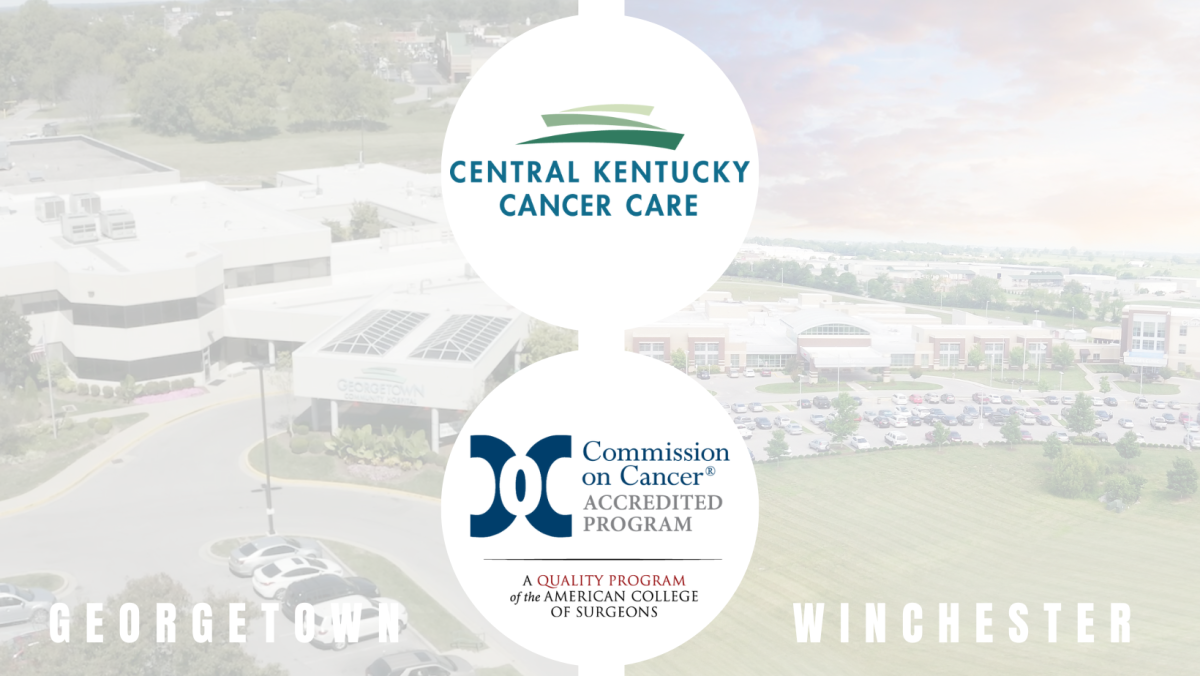 GEORGETOWN and WINCHESTER, Ky. (January 6, 2023) ­– Georgetown Community Hospital and Clark Regional Medical Center are pleased to announce that Central Kentucky Cancer Care has been recognized as an Integrated Network Cancer Program by the American College of Surgeons Commission on Cancer. This prestigious designation is awarded to cancer programs that have demonstrated a commitment to providing the highest quality care to cancer patients and their families.
As an Integrated Network Cancer Program, Central Kentucky Cancer Care will offer patients access to a full range of cancer-related services, including diagnosis, treatment, support, and rehabilitation. The hospital will also work closely with other cancer programs in the region to coordinate care and ensure that patients have access to the latest treatments and clinical trials.
"We are honored to receive this recognition from the American College of Surgeons Commission on Cancer," said Cliff Wilson, CEO of the Georgetown Community Hospital and Market President for Lifepoint Central Kentucky. "Our team is dedicated to providing the best possible care to our patients, and this designation is a testament to the hard work and commitment of our physicians, nurses, and staff."
Read All Posts