Dr. Allen Griffin II, Infectious Disease Specialist, joins new Central Kentucky Infectious Disease Clinic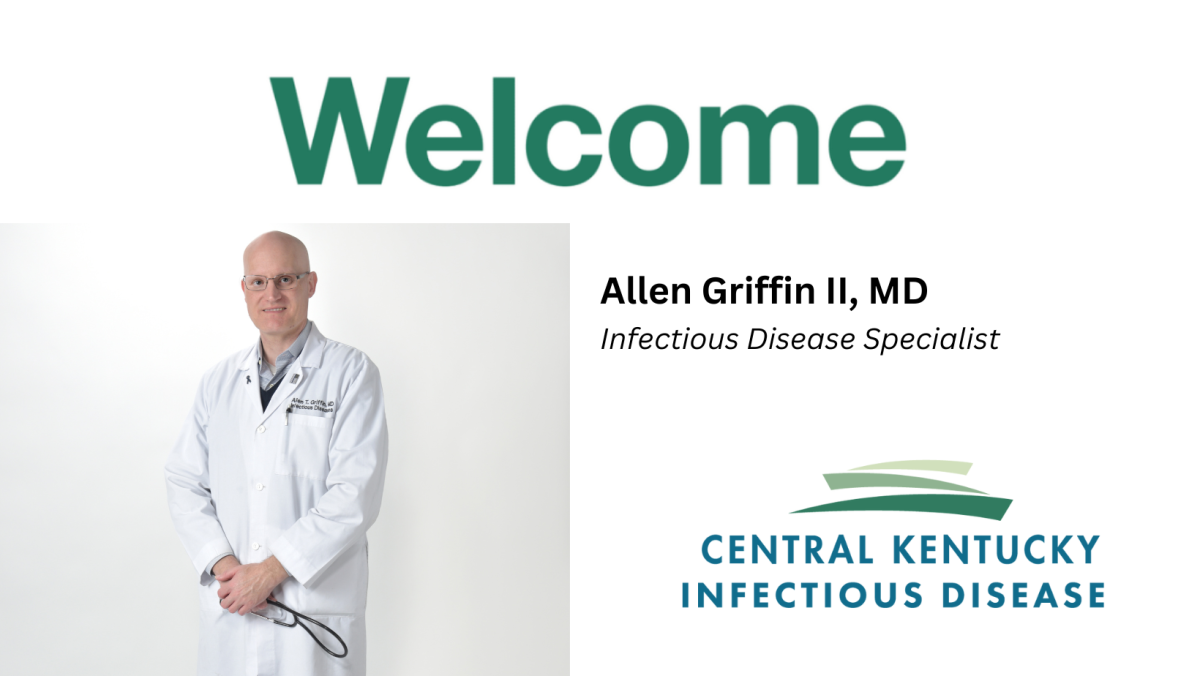 GEORGETOWN, KY. (May 1, 2023) Georgetown Community Hospital is pleased to welcome Allen Thomas Griffin II, MD, to the new Central Kentucky Infection Disease outpatient clinic. The clinic, now associated with Georgetown Medical Group and Georgetown Community Hospital, will offer specialized services such as identifying and treating various infections.
Dr. Griffin has been a part of the medical staff at Georgetown Community Hospital and its sister facility, Clark Regional Medical Center in Winchester, for several years. Through serving patients in the inpatient capacity for some time, Dr. Griffin is now eager to offer continuity of care for patients with outpatient visits and follow-ups.
Dr. Griffin will focus on contagious viral infections and antibiotic resistant infections. He will also provide treatment for chronic and acute infections and medication management. Dr. Griffin will treat diabetic foot infections, post-surgical infections, bone and joint infections, Hepatitis B and C, cellulitis, and immunodeficiencies.
"We are excited to have Dr. Allen Griffin join the new Central Kentucky Infectious Disease team at Georgetown," said Cliff Wilson, Chief Executive Officer at Georgetown Community Hospital and Market President for Lifepoint Central Kentucky. "The addition of Dr. Griffin helps us ensure that patients throughout our community have access to specialized treatments right here, close to home."
Dr. Griffin earned his medical degree and completed his residency in Internal Medicine at the University of Louisville School of Medicine in Louisville, KY. He was also a Clinical Microbiology Fellow at the University of Utah.
Dr. Griffin is now accepting patients at the brand-new clinic, Central Kentucky Infectious Disease located at 1502 Oxford Dr., Suite 100, Georgetown, KY 40324 (next to Georgetown Family Physician's Express Care). For more information or to make a referral, please call 502.570.3785.
Read All Posts