Dr. Laura Downes, Radiation Oncologist, joins oncology team at Central Kentucky Cancer Care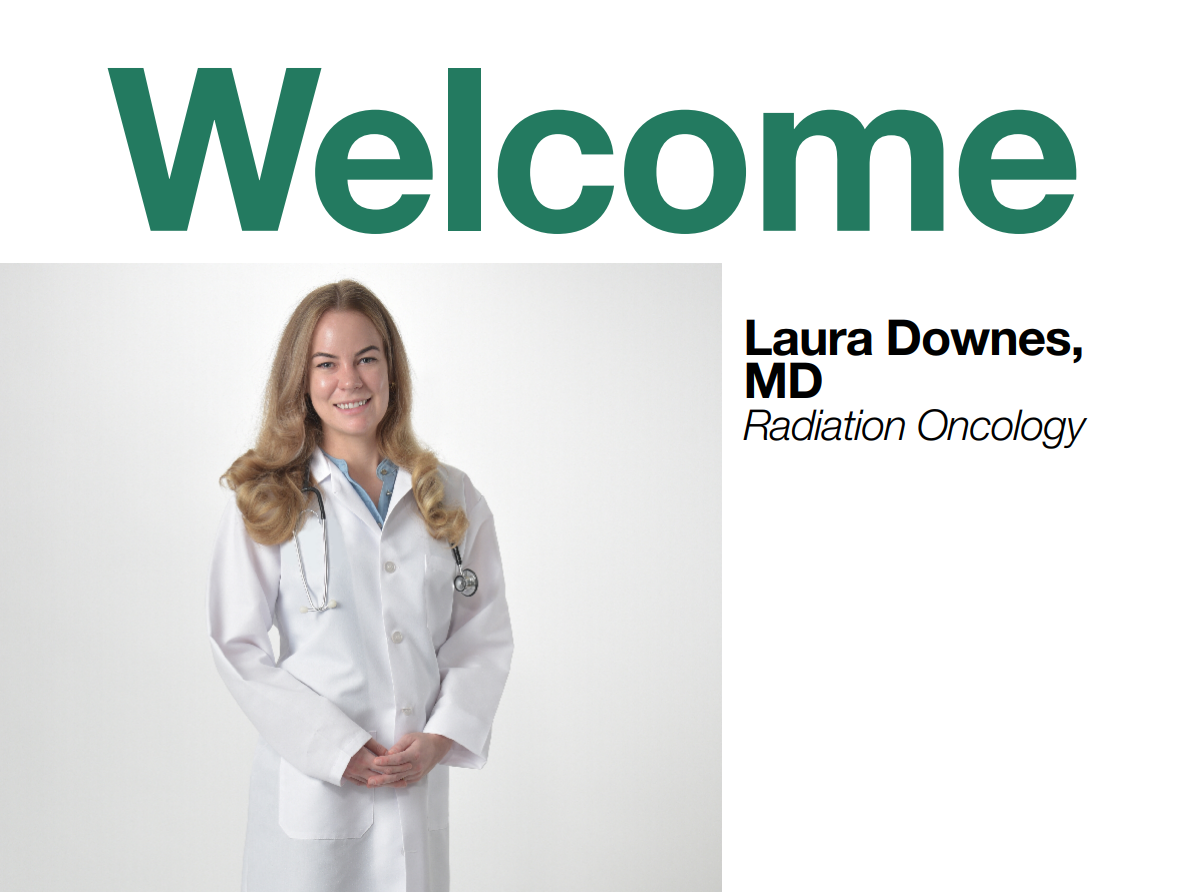 (Georgetown, KY. – August 30, 2022) – Georgetown Community Hospital is pleased to welcome Laura Downes, MD, to the medical staff as the newest Radiation Oncologist. Dr. Downes will join Central Kentucky Cancer Care, expanding radiation oncology services throughout the community.
Dr. Downes will lead a team of medical dosimetrists and medical physicists who - along with the oncology team - work to design and deliver individualized radiation treatment plans with high precision treatments for local patients with cancer.

"We are excited to welcome Dr. Laura Downes to the oncology team at Georgetown," said Cliff Wilson, Chief Executive Officer at Georgetown Community Hospital. "The addition of Dr. Downes and the newly established Central Kentucky Cancer Care center helps us ensure that patients throughout our community have access to the full spectrum of oncology treatments right here, close to home."


Dr. Downes earned her medical degree from the University of Kentucky School of Medicine in Lexington, KY and completed an internship in Internal Medicine at Christ Hospital in Cincinnati, Ohio. She received her residency training in radiation oncology at the University of Kentucky in Lexington, KY.
Radiation oncology offerings led by Dr. Downes will include a number of state-of-the-art therapies including:
Computed Tomography (CT) used to create detailed cross-section images of a patient
Linear Accelerator (LINAC) used for external high beam radiation treatments targeted to destroy cancer cells in the body
Full spectrum radiotherapy including image-guided radiation, intensity modulated radiation therapy, stereotactic body radiation, respiratory gating, and stereotactic radiosurgery.
For many patients, targeting radiation treatments with pinpoint precision decreases the need for additional incisions or surgery, minimizes the exposure of radiation to nearby healthy tissue and organs, and offers faster recovery after treatment. These services join a comprehensive list of other oncology offerings at Central Kentucky Cancer Care including chemotherapy and infusion therapy, hematology, wound and ostomy care, oncology rehabilitation, palliative care and access to clinical trials.


Dr. Downes is now accepting patients at Central Kentucky Cancer Care located at 1152 Lexington Road, Georgetown, KY 40324. For more information or referrals, please call 502.603.0925.
Read All Posts