Naba Saeed, MD, Joins Gastroenterology & Hepatology of the Bluegrass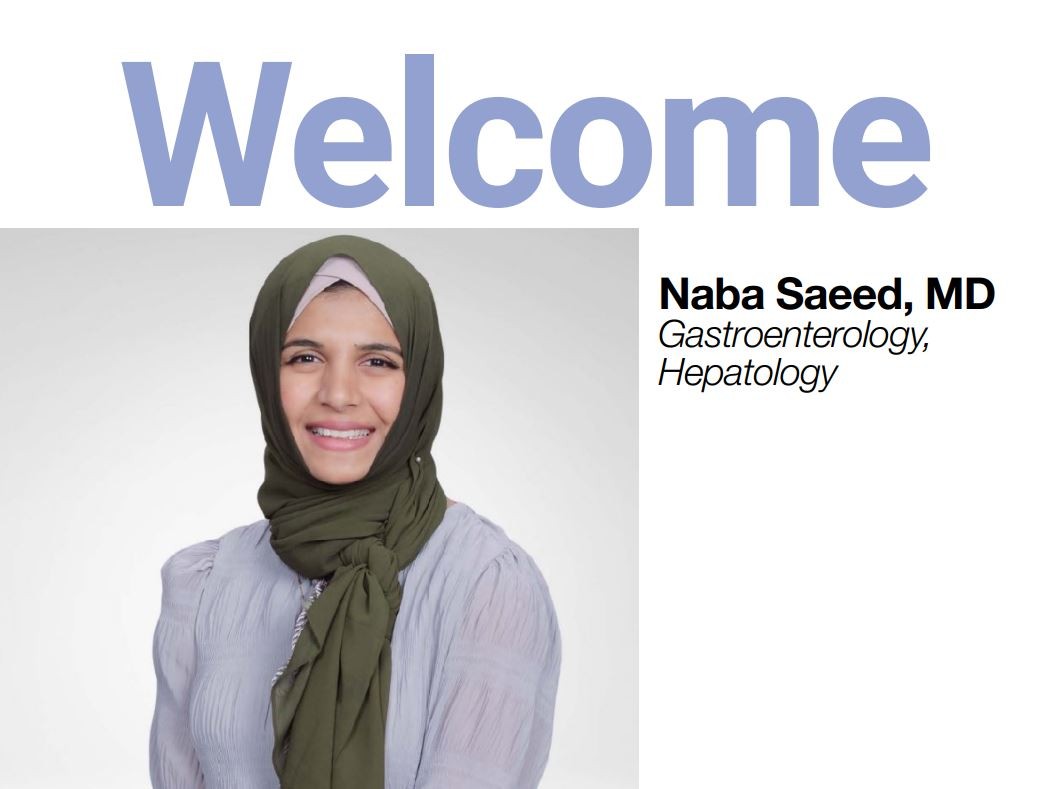 GEORGETOWN, Ky. (October 4, 2023) – Georgetown Community Hospital is pleased to welcome Dr. Naba Saeed to Gastroenterology & Hepatology of the Bluegrass.
Dr. Saeed is board-certified in Internal Medicine and board-eligible in Gastroenterology. She will be serving patients in the gastroenterology and hepatology outpatient clinic, performing procedures at the hospital, as well as consulting inpatients. Dr. Saeed specializes in gastrointestinal disorders including heartburn, abdominal pain, nausea, vomiting, trouble swallowing, irritable bowel syndrome, pelvic floor dysfunction related GI conditions, inflammatory bowel disease and other diarrhea/constipation related conditions. She will also perform foreign body removal from the GI tract, diagnostic and therapeutic push enteroscopy, esophageal manometry, bravo/ph testing, endoscopies and colonoscopies.
"We are excited to have Dr. Saeed join the Gastroenterology & Hepatology team at Georgetown," said Cliff Wilson, Chief Executive Officer at Georgetown Community Hospital and Market President for Lifepoint Central Kentucky. "Dr. Saeed brings an additional layer of expertise and complexity to the specialized diagnostic services and treatment options for GI patients throughout our community."


Dr. Saeed completed fellowship at the University of Kentucky in Gastroenterology and Hepatology. She enjoys hiking, camping, biking, skating, and playing sports with her three kids and husband. She enjoys crafting, gardening, and community service. "I am excited to be able to bring this energy and my commitment to the highest quality care to my patients at Georgetown Community Hospital," says Dr. Saeed.
Dr. Saeed is now accepting patients at Gastroenterology & Hepatology of the Bluegrass located at 1138 Lexington Rd., Suite 230A, Georgetown, KY 40324. For more information or to make a referral, please call 502.570.3721.
Read All Posts